QualQuant EMPLOYEE EXPERIENCE
Our Main Goal – Provide predictive & prescriptive insights to enhance employee experience.
An AI-Driven insights to action solution that provides prioritized directions to enhance employee experience. Our proprietary 'Artificial Intelligence Hybrid QualQuant' survey delivers quick research rigor-based insights. A data science based upgrade to traditional surveys.
Also, QQS offers an AI driven benchmark database that tracks 20 KPI's (quarterly) where you can compare your organization performance. What is your organization's Employee Experience score? Is it above 75?
BUSINESS QUESTIONS ANSWERED (Few Examples)
Identify strengths (enhance), weaknesses (improve), threats (remove) and opportunities (leverage). Act on the data science backed insights to enhance overall employee experience.
What are the profile of employees most likely to leave? What are the prescription insights to minimize?
What are the weakest areas of the employee experience? Also, which areas are likely to become weak?
What are the key impactors of overall satisfaction?
What are the basic minimums to deliver a great employee experience?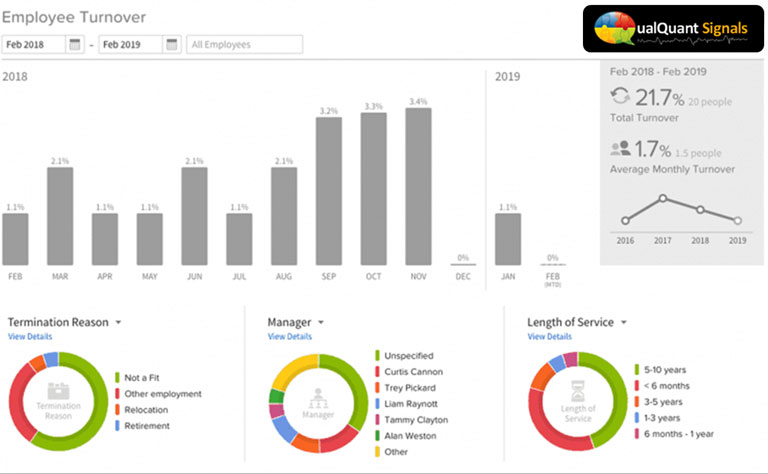 EMPLOYEES EXPERIENCE INSIGHTS - CAPABILITIES
We develop a custom designed platform to monitor / manage employee experience.
Experience / Satisfaction Tracking
Employee Ideation
Employee Journey Surveys (Pre-Hire, Post-Hire, Employed, Post-Employment)
Ad Hoc Pulse Surveys
Tactical Feedback (Monitor & improve a particular scenario)